Meet Our Team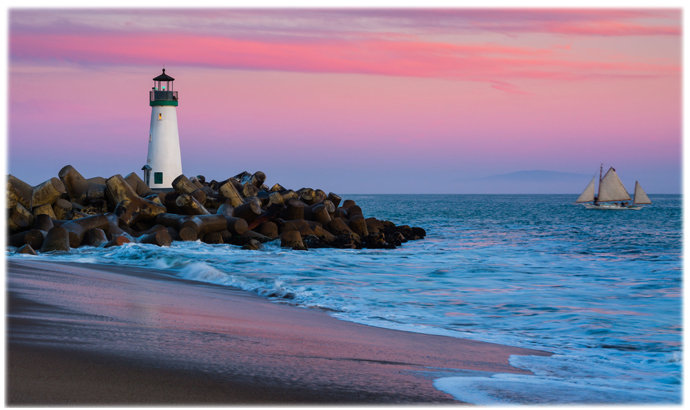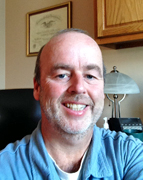 Mark Savino, LICSW
I feel fortunate to have a job that I truly enjoy. I find being a therapist rewarding not only because I have the opportunity to help people, but because I'm constantly reminded of how strong people can be even in the face of hard times in their lives.

Mark Savino is a clinical social worker who over twenty five years of experience as a Psychotherapist. He attended Boston College graduate school where he obtained his masters in Clinical Social Work. He also attended Stonehill College where he majored in Psychology. He has had a private practice for over fifteen years. Mark enjoys working with people of all ages from adults to adolescents and children. He has experience helping with people with a range of issues from Depression and Anxiety to family problems and stage of life issues.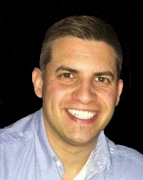 David Viegas, LMHC
David Viegas is studied, experienced, and has an eclectic approach to treatment that aims to acknowledge and value the patient's specific needs and treat accordingly. His resolve and commitment has taken him to working in the community, within organizations, group practice and now private practice setting to best serve his patients with personal, quality care. He provides services to adult and adolescent populations, at this time. He is certified in assessing Child and Adolescent Needs and Strengths (CANS) as part of the Children's Behavioral Health Initiative (CBHI) and ascribes to the ethical standards set forth by the American Mental Health Counselors Association (AMHCA).

He received his bachelor's degree in Psychology and Philosophy at Clark University in Worcester, MA, attended Lesley University in Cambridge, MA, receiving a master's degree in Professional Counseling, and holds Licensure in Mental Health Counseling (MA #8429). Follow and 'like' on Facebook for helpful postings at www.facebook.com/DavidViegasLMHC or obtain more information, including FAQ's of the counseling experience, at his website: www.mendingmindscounseling.com.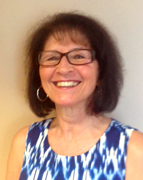 Paulette Chartier, RNCS
Welcome to our website! Let me tell you about myself. My name is Paulette, I am Board Certified as a Clinical Nurse Specialist in Adult Psychiatric & Mental Health Nursing. I have over 30 years experience in the mental health field. I received my bachelor's degree in Nursing from Southeastern Massachusetts University, now Umass Dartmouth, in 1977. I attended the University of California, San Francisco where I received my master's degree in Nursing in 1983.

I treat a variety of conditions and mental health issues for an adult outpatient population. I maintain a special interest in assisting people to grow, change and adapt to their personal challenges.

This includes but is not limited to, life transition issues such as marriage, divorce, loss of a loved one. I treat people with depression, anxiety or other mood disorders. I utilize a variety of approaches customized to the person's individualized needs. If you choose to come in it can be for an evaluation and/or ongoing treatment. It is important that you feel comfortable with whomever you choose.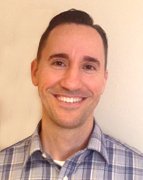 Marc Viera, LMHC, LADC1, MAC
Marc Viera is a Licensed Mental Health Counselor (LMHC) and Licensed Alcohol and Drug Counselor (LADC I) in the state of MA. Marc is nationally certified as a Master Addiction Counselor and he holds certification in MA to complete the Massachusetts Child and Adolescent Needs and Strengths assessment (CANS) as part of the Children's Behavioral Health Initiative (CBHI) for Massachusetts.

Marc Viera brings into his practice over 18 years of work experience in the behavioral health field extending across diverse domains and populations. He maintains current standards of care and treatment modalities while integrating a diverse array of treatment approaches to meet the individual needs of the people he helps.

Some approaches/skills utilized by Marc are Cognitive Behavior Therapy, Mindfulness and Relaxation practices, stress management skills building, Motivational Interviewing, Relapse Prevention, and behavior system planning. Marc personally brings acceptance, patience, and commitment into his counseling work to help the people he works with meet their goals. Marc works with children age 6 through adults aged 67, and he works with individuals and families. Marc is available for any questions regarding the counseling process or for general questions if considering seeking treatment.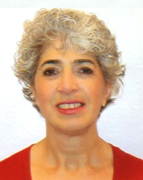 Pauline Massed, LICSW
I love having a private practice in New Bedford. It gives me the opportunity to treat people from a variety of ethnic backgrounds, cultures, religions and occupations. I fully enjoy working with a diverse population. It keeps my work interesting and grounding.

Pauline is a Licensed Independent Clinical Social Worker. She received her Master's of Social Work degree from Boston University in Boston, MA in 1986. Following her undergraduate studies, at the University of Rhode Island, she worked with runaway youth in RI. After completing her graduate studies she worked with troubled youth and their families at St. Vincent's Home in Fall River, MA.

Pauline has over 30 years of experience working with individuals, families and couples. She was employed by St. Luke's Psychiatric Department in New Bedford, MA for 15 years. She was a clinical social worker on St. Luke's Inpatient Psychiatric Unit, a supervisor for St. Luke's inpatient Substance-Abuse Unit, and a behavioral health therapist at St. Luke's Outpatient Psychiatric Department.

Pauline has been part owner of Southcoast Counseling Associates since 2002 where she has an active practice as a behavioral health therapist. She is knowledgeable of psychiatric disorders and resources in the community. Pauline uses her clinical knowledge and problem-solving skills to ensure that her clients are receiving the services that they need. Pauline is EDMR Trained for the treatment of trauma. She values her clients need for privacy and confidentiality. Clients describe Pauline as empathetic, skilled, direct and genuine.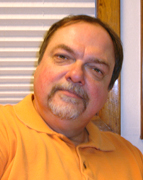 Dr. Wayne Tessier, Ph.D.
Dr. Wayne Tessier is a train counseling psychologist in private practice since 1990. Prior to this he worked as a caseworker at Children's Hospital in Boston for nine years. As a counseling psychologist his work with clients facilitates personal and interpersonal functioning across the lifespan with a focus on emotional, social, vocational, educational, health-related, developmental and organizational concerns.

Dr. Tessier was trained and treats clients who suffer from severe psychopathology as well as less severe mental illnesses. He completed his clinical internship through the veterans administration medical center and provided clinical services through St. Luke's hospital psychiatric department until 2003 with experience in psychiatric inpatient and outpatient treatment settings.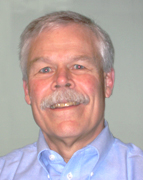 Dr. Louis Roy, EdD.
Dr. Louis Roy attended Boston University, received his Masters of education in Community Psychology in 1975 and his Doctorate of Education and counseling psychology in 1981. He has provided 32 years of clinical service to the area. Dr. Roy served as Inpatient Director of Psychology Services at Pocasset Mental Health Center and worked in the Court Clinic systems of Bristol, Plymouth & Barnstable Counties in addition to maintaining a private practice.

Dr. Roy treats children, adolescents and adults and provides individual, couple and family counseling. In addition he offers preschool age evaluations, psychological testing, risk assessments for schools and individual patient assessments for attorneys (criminal and civil), nursing homes, and families regarding issues of competency evaluations / guardianship.

Dr. Roy is a member of the National Register of Health Providers in Psychology, American Psychological Association and Massachusetts Psychological Association.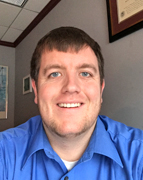 Kenneth Jeffery, LICSW
Not everyone has the honor of have a job where the opportunity to teach as well as learn from others will present itself on a daily basis. To me, this is one gift of being a clinical social worker.

Ken Jeffery is a clinical social worker who has been working as a clinician for over six years. He attended Boston College graduate school where he obtained his masters in Clinical Social Work. He also attended the University of Massachusetts at Amherst where he majored in Psychology. Ken has experience in working with children, adolescents and adults who are facing a wide range of life issues. He has experience helping people with mood disorders, anxiety and stress disorders, substance use and addiction challenges, adjustment disorders, parenting stress, and other important life stage problems.
To book your initial appointment or all other inquires please call:
(508) 993-8332 | FAX (508) 993-1024
Please have your insurance information available when you call.